Ever dreamt of living in a castle? Us too. It is practically anyone's dream! But it's still a dream for us, simply because it is impossible to live in a castle here in Singapore. A luxurious house can be our next best alternative - those that leave us in complete awe when we drive past them. We will be showing you the Top 3 luxurious houses in Singapore today, so keep your eyes glued! 
Coming in 3rd place, we have Queen Astrid Park, going for an average of S$60 million per house. It is located in Holland Road and is classified as a good class bungalow (GCB). We might all be familiar with what bungalows are, but what exactly is a GCB? To be considered a GCB, the plot size of the home needs to minimally be 15,070 sq ft. and the maximum building height should not extend to more than 2 stories. An average 5-room HDB flat is about 1,280 sq ft, so you can just imagine how big GCBs are! It is no surprise that GCB is an extremely prestigious and sought-after landed property in Singapore. 
Image: https://hecksrealty.com/property/good-class-bungalow-queen-astrid-park/
Beautiful, isn't it? At about 27,000 sq ft, this house is nothing but spacious! With beautiful greeneries surrounding the house, it is indeed a refreshing house to be in. It sure seems like a house from a movie scene, and it's hard to believe that such houses exist in Singapore. The houses at Queen Astrid Park come with many different facilities to enjoy as well, like a swimming pool, BBQ pit, wine cellar, garden, etc. Sleepovers with friends would be life-changing in this house! It is truly a dream to live in this luxurious and elegant estate. 
In 2nd place, we have the Wallich Residence. Located on Wallich Street, it is Singapore's tallest building! There are different types of floor plans at Wallich Residence, ranging from 2 bedrooms to a super penthouse, which costs close to S$74 million! 
Image: https://www.channelnewsasia.com/news/singapore/james-dyson-singapore-penthouse-wallich-residence-11709030
Housing only 181 luxury residences, it is indeed prestigious to be living in Wallich Residence. The facilities are also top-notch: infinity pool, viewing deck, sky garden, library, and more. There's even a theatre room and a private dining room where you can gather with friends to catch up over wine! It is truly a dream to be able to reside here, being able to enjoy these luxurious amenities, and enjoy the beautiful view from Singapore's highest point. Sadly, the closest I can ever get to Wallich Residence would be through their website's virtual tour.
P/S: For those living in the super penthouse, they have the exclusive privilege of having a dedicated butler that is available anytime to cater to your needs… How awesome is that?!
Fun Fact!
"Who would purchase this penthouse?", you might ponder. James Dyson hated the dust-filled bags and loss of suction of conventional vacuum cleaners. His solution, a bagless vacuum, became the start of a global company that today brings in $3 billion a year selling air purifiers, hand dryers, lighting, hairdryers, and of course, vacuum cleaners.
In July 2019, the founder of Dyson Ltd, James Dyson, made headlines when he purchased this super penthouse. Known as the "bungalow in the sky", this three-storey penthouse comes with a private lift lobby with access to the car basement and Tanjong Pagar MRT station. 
After splurging a total of $73.8 million on Singapore's most expensive penthouse, Mr James Dyson was reportedly selling it at $63 million. That is a loss of $11.8 million, and no one really understood why. 
In 1st place, we have The Harbour View House. If living near the seaside is one of your #lifegoals, this house is definitely your dream. And it would most likely remain as a dream since the average cost of the house in Harbour View is a whopping S$78 million!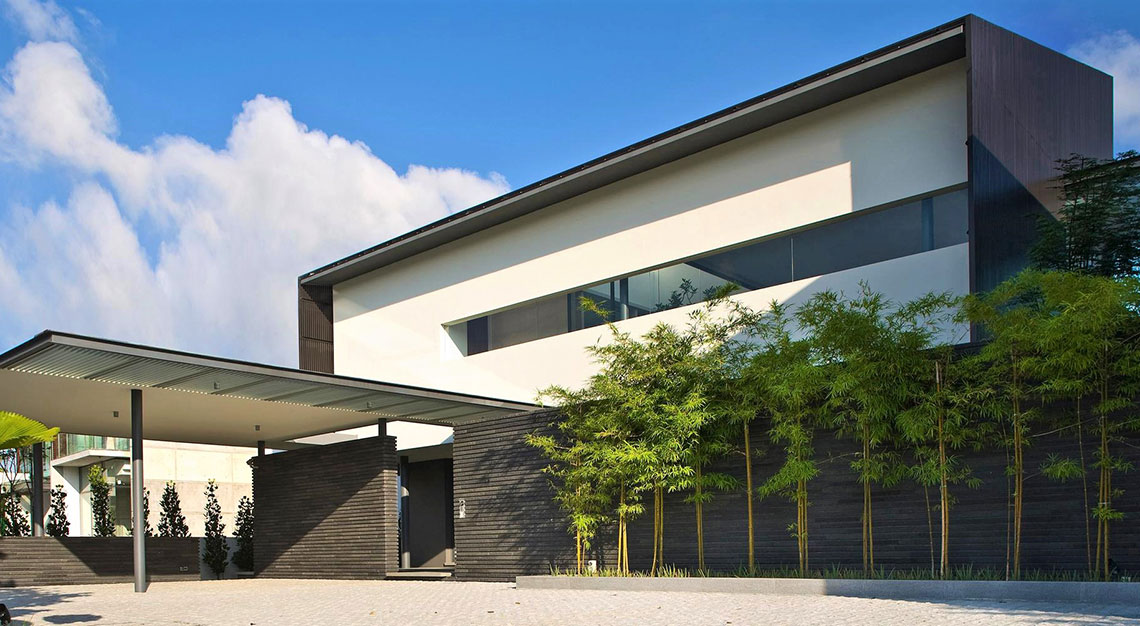 Image: https://rrsg.s3.amazonaws.com/wp-content/uploads/2020/01/09135123/Ocean-Drive_Frontage.jpg
I'm sure everyone knows that living in Sentosa Cove is a luxury since it is one of the most expensive places to live in Singapore. Well, this is exactly where Harbour View House is located! On the northern side of Sentosa Cove, the Harbour View House is a two storey seaside bungalow, standing at 12,500 sq ft, with 6 bedrooms and 7 bathrooms. You'd never have to fight for bathrooms ever again! The house is split into two wings, East and West, with the East wing being the bedroom and living area, while the West Wing being the entertainment and office area.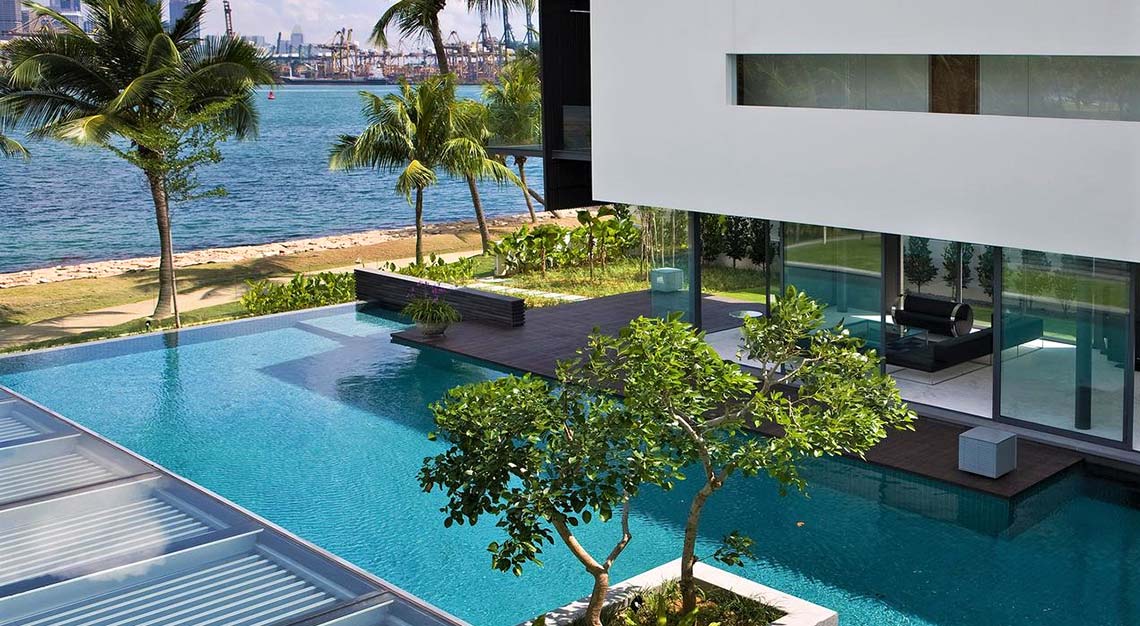 Image: https://rrsg.s3.amazonaws.com/wp-content/uploads/2020/01/09135135/Ocean-Drive_View.jpg
Amazing facilities aside, what sets this house apart from the other 2 would be the spectacular sea view from just right out the doorstep.  Imagine waking up to a beautiful sea view and cooling sea breeze, it's like you're on vacation every day.
As the saying goes "Don't let your dreams be dreams". However, I think I would have to give up on this dream - of owning these houses, as it is waaaay too expensive. Nonetheless, we hope you enjoyed this luxurious and premium blog post!
Homely hoped you found this blog helpful and might try out 1 or 2 hacks from here. Head down to our Instagram @homely.global for more bite-sized tips and tricks for your anything revolving around the concept Home.